Now hosted by Jenna at
Call Her Happy
!
Well everything is my draft box is S U P E R H E A V Y and I'm not just not feeling it, so here's some beauty/fashion blather to get us all through.
I'm pregnant again - 20 weeks now - and unlike last time, I am not interested in disappearing into a cocoon for 9 months. No, really - there are all of five pictures of me pregnant with Zuzu and they are NOT PRETTY. I was bigger anyway and didn't really take care of myself during my pregnancy, so I just didn't feel very great which automatically = zero pictures. No maternity shoot, no 'bump dates' (thank goodness, #weird), and only one bump selfie on the Insta (which is now private after this total stranger liked EVERY SINGLE picture of Zuzu where she wasn't fully clothed - no seriously).
View my attempts this time around to not look slobish: makeup, blow dried hair, etc.
This time around I'm 30 pounds lighter and more interested in not being a hibernating Mama. I'm trying to be vaguely cute. But y'know what I realized? All the maternity clothes I bought last time reflected my disinterest in my image, or more accurately, my total self-loathing. Most of it is weird silhouettes that aren't flattering, poor quality fabrics, and styles I don't even like. Yup, sounds like the wardrobe of someone who has lost hope! So I'm trying to re-do things, slowly, and I have some better ideas about what I like...
-1-
The Blanqi
First things first, shape wear is my life and this sucker is on my major wants list: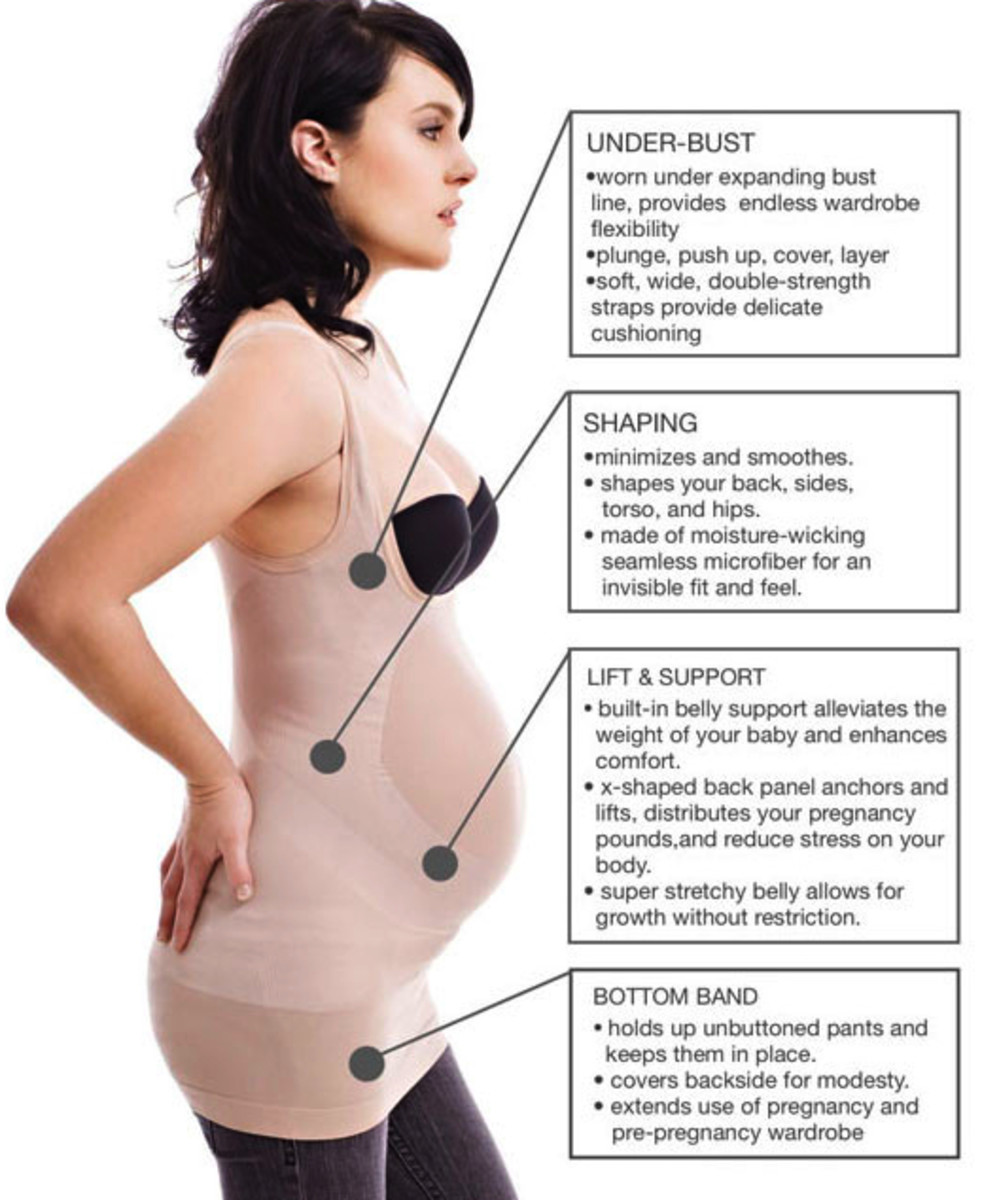 A lot of women seem to need it for support, but I'm mostly interested in uh, smoothing my silhouette. Read: everything cuts in weird places now making unsightly bulges. Clothing that actually fits is more flattering no matter your size, so I need this sucker even under regular tshirts, $68 price tag be hanged.
-2-
Bodycon Maternity Dress
I have always looked better in form fitting styles: pencil skirts, sheath dresses with plenty of lycra, etc. It shows off my curves. But I have no idea if the same will be true for my pregnant shape, since I've only ever been interested in hiding it. My deepest fear is that I will not look like the Swedish model goddess above and instead look like Kim Kardashian (it was bad, trust me).
-3-
Lovely Jubblies
This cream is designed for stretch marks on the décolletage area, but I've heard several reports that it works elsewhere - amazingly well. The price tag is hefty, but honestly, I'm intrigued by people saying it has a delightful floral smell (I love all girly smells all the time in my personal products) and that it's incredibly effective. My stretch marks aren't intense, but I hope to have many pregnancies to go, so I'd like to flatter my vanity while I can pretend it does any good.
-4-
Nursing tank tops
I didn't buy or register for any with Zuzu and I feel that was extremely foolish. I realize this is looked at mostly as a postpartum necessity, but as they are usually longer they can also double for maternity tanks - ever essential in the third trimester when you are constantly in danger of flashing your belly to all asunder. Although theoretically the Blanqi would also solve that problem, living in Florida means there will be plenty of winter days where a tank top and light cardigan will be plenty to ward off whatever 'chill' is in the air.
I've heard the ones from
Target
are great, but I have no basis for comparison - anybody have a favorite they want to suggest?
-5-
Strong lip colors
Deepest berry, bright pinks, candy apple reds...I am feeling LIPSTICK. It's a great way to add color and I love that I cannot wear lipstick without wearing concealer and mascara, i.e., it forces me to put my face on. Oof and if there's one thing that's been slipping since I came to southwest Florida, it's my beauty routine! Gotta get it together girls...husbands don't inspire themselves. ;)
Lately I've been all about Raisin Rage by Revlon - which, by the way, is one of two lip colors that my mother has worn for thirty years. It's either Raisin Rage or Toast of New York, forever. My go-to red is
No. 34 by Sephora
, but I'd like to have a good pink and a berry color too. If you have suggestions, again, I look forward to hearing all about it.